Our mission is simple;
to provide you with thoughts, tools and to-dos
helping you to grow your export
Whether you are just assessing your export potential or want to develop your exports further, we will equip you with solutions to become an international champion.
We offer a wide range of services to optimise your export potential from training and workshops, to mentoring services and complete consultancy, all tailored to your needs.
Hanne-Louise Pedersen, the founder and director Optimum Export holds a MBA and CIM Marketing degree. Born in Denmark and have lived and worked across Europe. She has worked with mainly top consumables and food & drink categories across the world.
The last 23 years based out of the UK, when not on international business trips looking after demanding global customers and retailers.Key regions: Europe, Asia and North America
The international business experiences, knowledge and global networks are formalised into thoughts, tools and to-dos, ready to be applied to your company and help grow your export.
Please call us on 07540334043 or email hlp@optimumexport.com to discuss your requirements and we will find the best solution for you to Grow your Export.
Some of the companies we have worked with: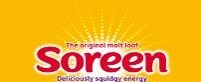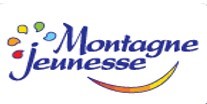 Lorem ipsum dolor sit amet, consectetur adipiscing elit, sed do eiusmod tempor incididunt ut labore et dolore magna aliqua. Ut enim ad minim veniam Adeline West
Lorem ipsum dolor sit amet, consectetur adipiscing elit, sed do eiusmod tempor incididunt ut labore et dolore magna aliqua. veniam Rachel Graham
Lorem ipsum dolor sit amet, consectetur adipiscing elit, sed do eiusmod tempor incididunt ut labore et dolore magna aliqua. Ut enim ad minim veniam Theresa Reeves
Lorem ipsum dolor sit amet, consectetur adipiscing elit, sed do eiusmod tempor incididunt ut labore et dolore magna aliqua. Ut enim ad minim veniam Ada Leonard